Neotropical lichen genera
pictures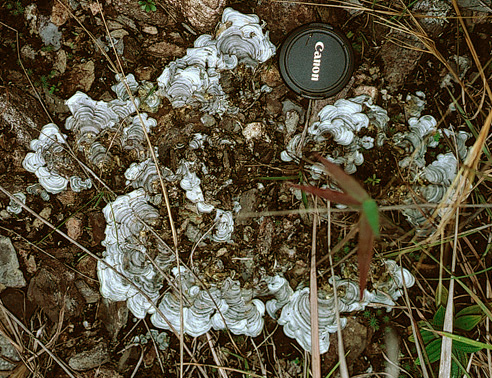 Dictyonema glabratum (Spreng.) D. Hawksw.
Ecuador, 2001, in dry state, photo H. Sipman.
One of the very few lichenized basidiomycetes which occur in the tropics, it is a common and conspicuous lichen in the mountains. It is most easily observed on road banks around 3000 m elevation, on nutrient-poor soil with scarce vegetation. Its primary habitat is probably on mossy canopy branches.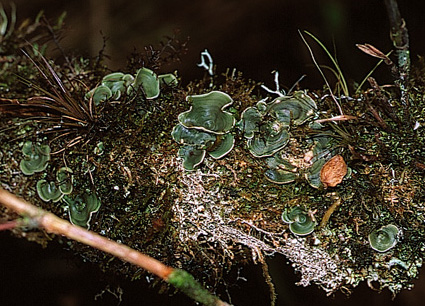 Dictyonema zahlbruckneri (Schiffn.) V. Marcano
Ecuador, 2001, in wet state, photo H. Sipman.
Rather similar to the much more common D. glabratum, of a dark-green colour when wet and growing in more humid conditions.
© Botanischer Garten und Botanisches Museum Berlin-Dahlem, Freie Universitšt Berlin
page editor: Harrie Sipman, this page last updated 27 Feb. 2002, imprint
http://www.bgbm.org/sipman/keys/pict/Dictyonema.htm